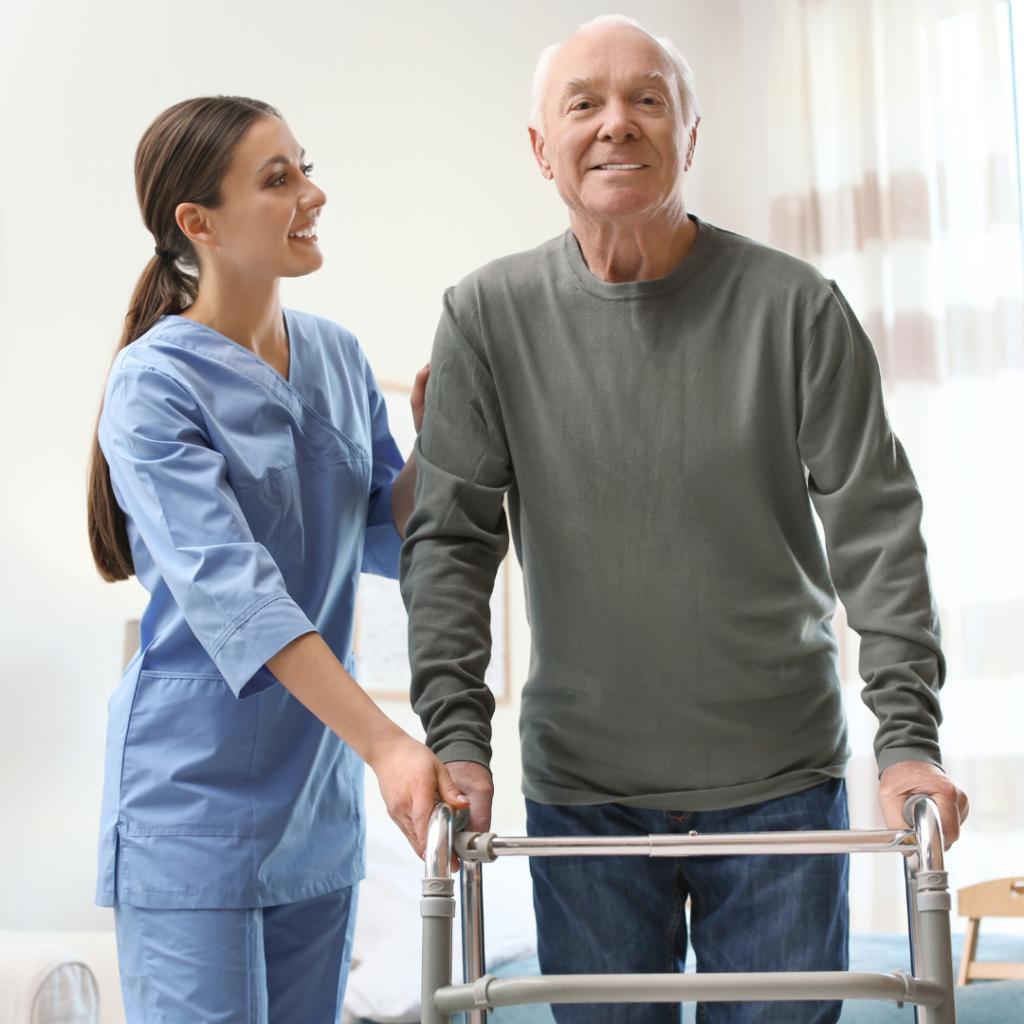 WHAT IS PRE AND POST SURGICAL REHABILITATION?
Post-Surgery Rehabilitation
In order to regain pain-free function and resume everyday activities safely and more rapidly, post-surgical rehabilitation is essential. Patients are safely eased back into everyday activity and routine exercise during post-operative physical therapy. Following surgery, our physical therapists do a complete evaluation and create a personalized therapy plan to reduce side effects and restore normal movement, flexibility, and function. Post-operative rehabilitation enables patients to more rapidly resume their regular activities, manage post-operative discomfort, restore flexibility and strength, and reduce pain, stiffness, and swelling. Physical therapy should be started as soon as possible following surgery to ensure appropriate joint healing and to reduce the formation of scar tissue. Post-operative rehabilitation might last for several months. After surgery, physical therapy will hasten healing.
HOW DOES IT WORK?
Post-surgical Rehabilitation : The physical therapist will instruct you on using assistive aids, getting in and out of chairs, and improving your mobility after surgery. Your physiotherapist will give you tips on how to manage your discomfort and design an exercise programme to help you recover more quickly. Physical therapy after surgery can play a key role in helping you go back to your regular activities.
A qualified therapist can aid in minimizing the aftereffects of surgery, such as pain and swelling. Before and after ligament repairs, arthroscopies, decompressions, tendon transfers, complete joint replacements, and ACL reconstructions, we are delighted to help patients. Our programmes can help you attain complete range of motion and lower the risk of problems.
WHAT COMMON CONDITIONS ARE TREATED IN PRE AND POST REHABILITATION PROGRAMS?
Post-Surgical Conditions:
Shoulder: Acromioplasty, stabilization, capsulotomy, fracture, rotator cuff repair, and shoulder reconstruction
Elbow: Elbow release in tennis, golf, and fracture
Wrist & Hand: Fracture, tendon, and carpal tunnel release
Hip: Fracture, Hip Arthroscopy, Hip Resurfacing, and Hip Labral Repairs
Knee: Arthroscopy, Meniscal Repairs, Chondroplasty, Lateral Release, Patella Tendon Transfer, Knee Replacement, ACL and Ligament Reconstruction, and Fracture
Calf: Fasciotomy and Achilles Tendon Repairs
Ankle and Foot: Ligament repairs, arthroscopy, fracture treatment, spur removal, and bunionectomy
Spine (Neck & Back):  Spinal fusion/stabilization, laminectomy, Discectomy, Microdiscectomy
WHO WILL BENEFIT?
Orthopedic surgery patients are frequently advised to engage in post-operative rehabilitation. The following are a few significant advantages of post-surgical rehabilitation. Both before and after your operation, physical therapy can help you regain as much strength, endurance, flexibility, and better range of motion as you can. Physical therapists can teach you exercises you can do at home or use a range of manual therapies on you. In addition, a therapist might utilise electrical stimulation, heat, or ice.
Benefits of Post-Surgical Rehab
As soon as your doctor says you're ready, it's crucial to begin a post-surgical rehabilitation programme. Among its advantages are some of the ones listed below.
Improve Circulation– Improved circulation not only speeds up recovery but also lowers the risk of blood clot formation. Circulation can be improved by something as basic as massage. Blood circulation can be aided by a variety of easy exercises and movements that a physical therapist may recommend.
Reduce Pain and Swelling– The amount of discomfort and edoema you experience after surgery can be decreased with the appropriate post-surgical care. A physical therapist may employ ultrasound and icing to lessen localised discomfort and edoema. Patients who underwent same-day post-operative physical therapy following knee surgery required less painkillers, according to PT in Motion News.
Regain Lost Strength–You'll return to your normal routine more swiftly the faster you rebuild your strength and endurance. You can create a physical treatment plan to strengthen the particular body parts that need it following surgery.