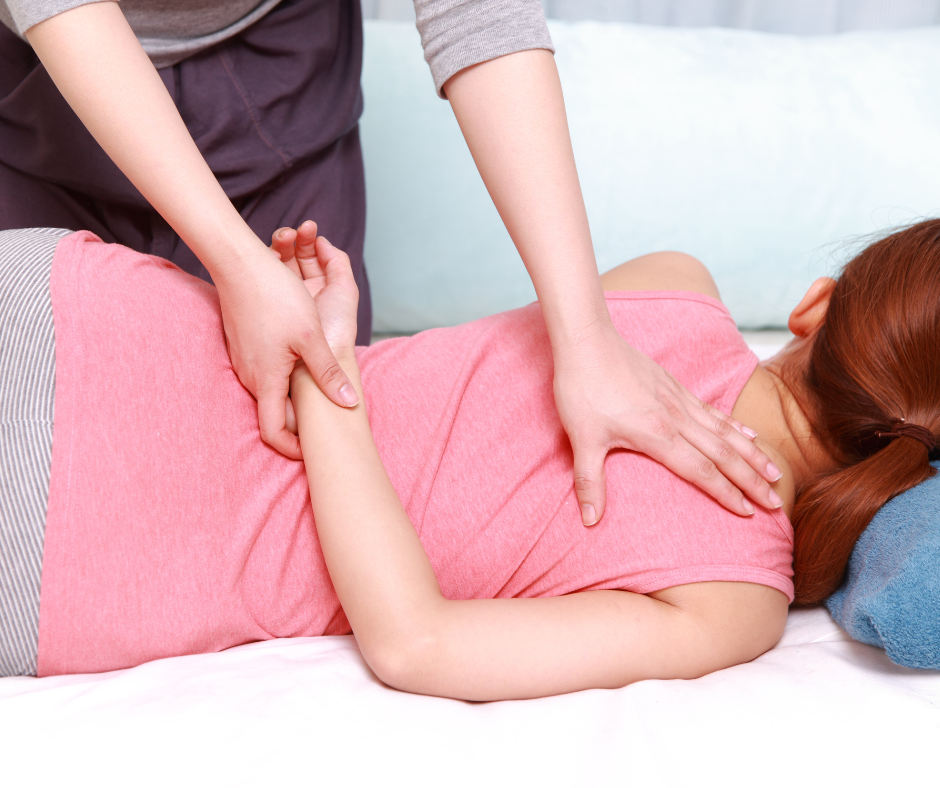 WHAT IS CHIROPRACTIC THERAPY?
By manually adjusting and manipulating the spine, chiropractic therapy is a hands-on approach that focuses on the diagnosis and treatment of neuromuscular diseases. The body's structures, particularly the spine, are the focus of this therapy. Chiropractic adjustments are typically made to improve function, reduce discomfort, and promote self-healing.
Chiropractic therapy primarily focuses on spinal manipulation, but it also includes patient education, postural training, ergonomic training, and manipulative therapies. Anywhere in the body, including the head and jaws, shoulders, elbows and wrists, hips, pelvis, knees, and ankles, pain can be treated by chiropractors.
The main application of this technique is to relieve pain in joints, bones, muscles, cartilage, ligaments, and tendons. Additionally, chiropractic care is occasionally combined with traditional medical care.
WHAT ARE THE TECHNIQUES USED?
Chiropractic therapy usually involves the treatment through the following methods : 
Spinal Manipulation and Manual Manipulation : This kind of treatment applies a high-velocity, brief lever arm thrust to the aberrant body parts in order to enhance functionality, lessen nerve irritation, and regain range of motion. Chiropractic adjustments are another name for chiropractic therapy.
Mobilization : To extend the range of motion in the afflicted area, low-velocity manipulation, movement, and stretching of the muscles and joints are used.
APPLICATION OF CHIROPRACTIC THERAPY.
The chiropractor performs a physical examination and reviews the patient's medical history. Additionally, he might ask certain questions and undergo other lab procedures, such X-rays and more. After conducting all necessary research, a chiropractor decides whether a patient needs to receive chiropractic care.
One or more changes could be made during the therapy session. Manipulations are another name for adjustments. The treatment is administered manually, or by hand. The modifications are made in order to expand the range of motion and enhance the condition of the area being treated.
Chiropractors may also employ therapies like mobilization, massage, heat therapy, ice therapy, and electric stimulation in addition to manipulation.
WHAT ARE THE BENEFITS OF CHIROPRACTIC THERAPY?
Chiropractic therapy has many benefits, a few of them are mentioned below:
 Improves neck pain.
Reduces blood pressure.

Decreases inflammation.

Reduces back pain

Reduces scoliosis symptoms.

 

Improves posture.

Reduction of osteoarthritis symptoms.

   

Eases headache symptoms.
WHAT ARE THE CONDITIONS TREATED BY CHIROPRACTIC THERAPY?
Numerous spinal conditions that result in musculoskeletal or nerve pain are treated by chiropractors. Chiropractic therapy is used to assess and treat the following conditions:
 

Back sprains and strains.

 

Cervicogenic headaches.

 

Sciatica.

 

Herniated disc.

Degenerative disc.

 

Spondylosis.

Myofascial pain.

Coccydynia.

Spinal osteoarthritis.

 

Subluxation

Fibromyalgia.

Myofascial pain.

 

Plantar fasciitis.

Sports Injuries
CONTRAINDICATIONS OF CHIROPRACTIC THERAPY.
Before beginning chiropractic treatment, someone who has been given a diagnosis of one of the following conditions should speak with their doctor. The manipulation of the spine may increase the risk of stroke in someone taking anticoagulants.
Weak bones.

Osteoporosis from breast cancer.

During chiropractic therapy after breast cancer, the chiropractor has to be extra cautious with the adjustments near the area where the surgery is done. 
SIDE EFFECTS OF CHIROPRACTIC THERAPY.
In most cases, there are no serious adverse effects from receiving chiropractic care. Some negative impacts could be:
Temporary discomfort.

 

Fatigue.

 

Dizziness.

Headache.
 These side effects go away in 1 or 2 days.