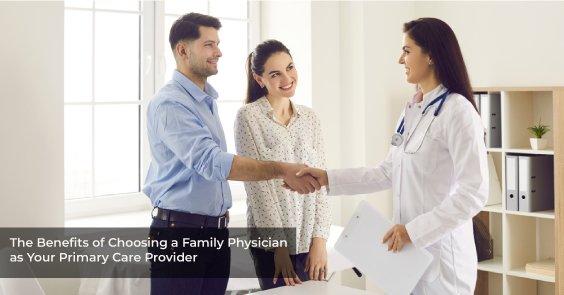 Establishing a strong, lifelong relationship with a Family Physician you can rely on can be beneficial for both your health and the health of your family. This blog explains the most important benefits of connecting with a General Physician. If you are looking for a family physician your search ends with Galaxy Hospital as we have the top General Physician in our panel.
A Family Physician Helps Maintain Records of Your Individual and Family Medical Background
Family Physician are able to coordinate the health data acquired about your family members and apply it in a meaningful way in addition to preserving records of all the services you have been exposed to over the years. General Physician offer a wide range of services and act as the patient's initial point of contact in medical crises. Family Physician promote a doctor-patient connection that promotes trust and offers helpful insight for prospective patient difficulties outside of the medical or biological setting, in contrast to specialized doctors you may see once every few years. For instance, due to their previous interactions with the patient, they pick up on certain aspects of the patient's mental state.
They Can Be More Helpful Than You Think
A General Physician is a "jack of all crafts." Patients at Galaxy Hospital Ahmedabad are frequently taken aback by the extensive range of treatments and services that their General Physician at Galaxy Hospital offers. A Family Physician can assist patients with clinical, topical, and behavioral therapies, unlike their specialist counterparts. They can assist with every significant organ system of the body thanks to their therapies and knowledge. They are qualified to provide pediatric, geriatric, family, emergency, and hospital medical treatment, and even have the authority to carry out some surgeries.
They support you in saving money for your family.
A Family Physician is a crucial starting point for their patients' health-related problems due to the range of medical services they can offer. They are frequently significantly less expensive than a specialized doctor while having a wider range of experience. General Physicians typically collaborate closely with a wide network of other doctors if a specialist is required. They can refer you to an expert or assist you in finding one. A family Physician's duties include assisting patients in navigating the ever-complicated healthcare system.
Conclusion
A Family Physician can help you and your family with both chronic and preventative care and assist you in warding off diseases and ailments. Dr. Kandarp Bhuva general physician at Galaxy Hospital Ahmedabad provides acute, chronic, and preventative treatment while fostering a strong bond with their parents that can occasionally last for decades. Call us at +91 6230 202 303 to make an appointment with one of our primary care doctors.