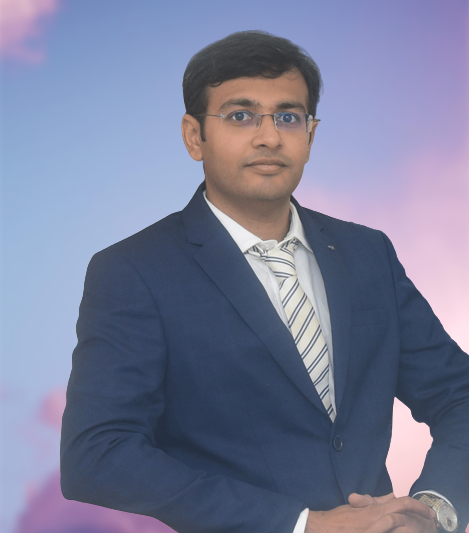 DR. RAHUL PANDURIA
(Orthopedic And Joint Replacement Surgeon)
OPD Timing
Bopal:-
Monday To Saturday 6 To  8:30
Sanand:-
Monday To Saturday 9 To 5
Scope of Services
OPD consultation for Back pain, Neck pain, Shoulder pain, Knee & Hip pain, Arthritis (Osteoarthritis, Rheumatoid), Gout, etc.

Trauma & Fracture Management – Conservative & Surgical

Joint Replacement – Knee Replacement (UKR/TKR), Hip Replacement  (Traumatic/Nontraumatic)

Arthroscopy – Diagnostic Arthroscopy, ACL/PCL Reconstruction, Management of Meniscal injuries, Rotator Cuff Reconstruction, etc.
Management of Sports Injury – Tennis/Golfer's Elbow, Rotator Cuff injury, Rupture of Achilles Tandon
Spine Problems – Degenerative spine diseases (Cervical, Lumbar), Spinal Deformities (Kyphosis, Scoliosis, Lordosis, Gibbus), Infective Spine Diseases (Pott's Spine- Spinal Tuberculosis, Osteomyelitis), Traumatic Spine Injuries
Pediatric Orthopedic problems – Pediatric Fracture Management, Correction of congenital deformities like CTEV, Rocker Bottom Foot, etc.

MBBS, D.Ortho, DNB (Ortho)

Dr.Rahul Pansuria is a young & dynamic orthopedic surgeon with expertise in his field. Dr.Rahul has passed his MBBS from one of the leading institutes of India, Dr.D Y Patil Medical Institute, Pune. 

His specialization in Orthopedics, D.Ortho from KLE Institute of Medical Research & Jawaharlal Nehru Medical College, Belgam, Karnataka.

He has completed his DNB in Orthopedics from Jaipur under National Board of Examination, New Delhi.