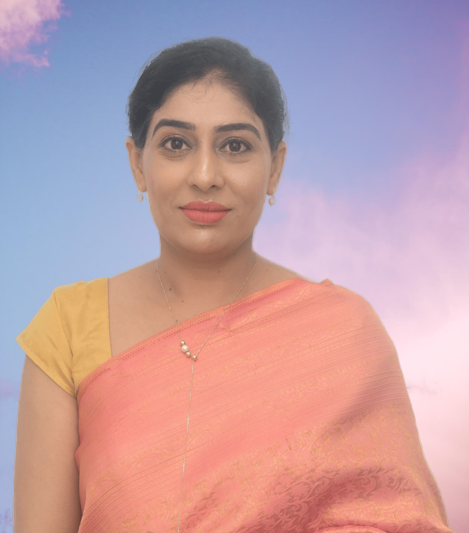 DR. NEHA BHUVA
Physiotherapist
BPT, MPT, MIAP, MGSCPT
OPD Timing
Bopal:-
Monday To Saturday 9.30 To 1:30 & 5:30 To 8:30 Sunday 10 To 1
Sanand:-
Monday To Saturday 2 To 5
Education & Experience:
Dr.Neha Bhuva is a Senior Consultant Physiotherapist with a rich experience of 13 years. She is kind, humble & observant.
Dr.Neha has passed her Bachelors of Physiotherapy (BPT) from Government Physiotherapy College & Civil Hospital, Ahmedabad. 
Her further education, Master of Physiotherapy (MPT) was from New Delhi.
She has served as a Head of The Department post at M P Birla Group of Hospitals.
Physiotherapy in Orthopedics & Musculoskeletal Problems:
A Physiotherapist is always concerned about optimizing human body function & mobilization as well as maximizing quality of life & productivity.

It is a Physiological approach to promote, maintain and restore Physical, Psychological & Social wellbeing of a person.

Physiotherapy after Fracture & Trauma surgery

After Joint Replacement (Knee & Hip replacement)

Back pain, Lumbar Spondylosis (LS), Sciatica 

Neck pain, Cervical Spondylosis (CS)

Shoulder Pain – Frozen Shoulder, Rotator Cuff Tear, Bicipital Tendinitis, Periarthritis

Knee Pain – Osteo Arthritis (OA), Ligament Tear (ACL/PCL), Meniscal Tear (Medial/Lateral)

Hip Pain – Osteo Arthritis (OA), Avascular Necrosis (AVN)

Ankle & Foot Pain – Ankle Sprain, Planter Fasciitis, Calcaneal Spur

Joint Pain after Chikun Gunya
Physiotherapy in Neurological Problems
Brain Stroke (Paralysis)

Nerve Compression

Carpel Tunnel Syndrome

Facial Palsy

Bell's Palsy

GBS – Guillain Barre Syndrome
Physiotherapy in Pediatric Patients
Cerebral Palsy (CP)

Delayed Milestones

Wryneck (Twisted Neck)

Myopathy & Muscle tightness
Physiotherapy in Obstetrics & Gynecology
Exercise during pregnancy (Prenatal Exercise) 

Exercise after pregnancy (Postnatal Exercise) – Strengthening & Weight management

Back pain & Other joint pain during pregnancy

Urinary Incontinence (Inability to hold urine) – Evaluation & Treatment

Kegel's Exercise
Physiotherapy in Cardiopulmonary problems
Breathing Exercise & Breathing Control in COPD/Asthma, ILD, etc.

Cardiac Rehabilitation after CABG (Bypass Surgery) & Other cardiac surgery.
Physiotherapy in Postural Disorders
Postural Evaluation, Awareness Training & Treatment of Postural Disorders like

Back pain, Neck pain, Scoliosis, Kyphosis, Lordosis